Central Valley Project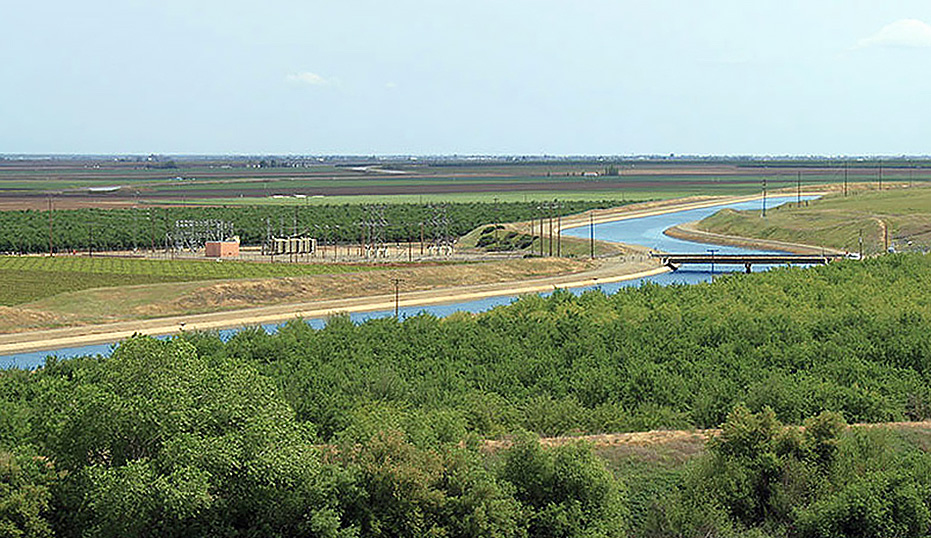 Extending 400 miles through central California, the Central Valley Project (CVP) is a complex, multi-purpose network of dams, reservoirs, canals, hydroelectric powerplants and other facilities. The CVP reduces flood risk for the Central Valley, and supplies valley domestic and industrial water. It also supplies water to major urban centers in the Greater Sacramento and San Francisco Bay areas, as well as producing electrical power and offering various recreational opportunities. In addition, the project provides water to restore and protect fish and wildlife, and to enhance water quality.
Construction of major CVP facilities began in 1938 with breaking of ground for Shasta Dam on the Sacramento River near Redding in Northern California. Over the next five decades, the CVP was expanded into a system of 20 dams and reservoirs that together can hold nearly 12 million acre-feet.
The CVP has long-term agreements to supply water to more than 250 contractors in 29 of California's 58 counties. Deliveries by the CVP include providing an annual average of 5 million acre-feet of water for farms; 600,000 acre-feet of water for municipal and industrial uses (enough water to supply about 2.5 million people for a year); and water for wildlife refuges and maintaining water quality in the Sacramento-San Joaquin Delta.
Major CVP Facilities

| Dam and Reservoir | Storage Capacity (acre-feet) |
| --- | --- |
| Shasta Dam and Reservoir | 4,552,000 |
| Trinity Dam and Reservoir | 2,448,000 |
| Folsom Dam and Reservoir | 977,000 |
| New Melones Dam and Reservoir | 2,420,000 |
| Friant Dam and Reservoir | 520,000 |
| San Luis Dam and Reservoir | 966,000 (Federal share) |
Major CVP Programs & Activities
Note: documents in Portable Document Format (PDF) require Adobe Acrobat Reader 5.0 or higher to view download Adobe Acrobat Reader.
Last Updated: 1/3/23